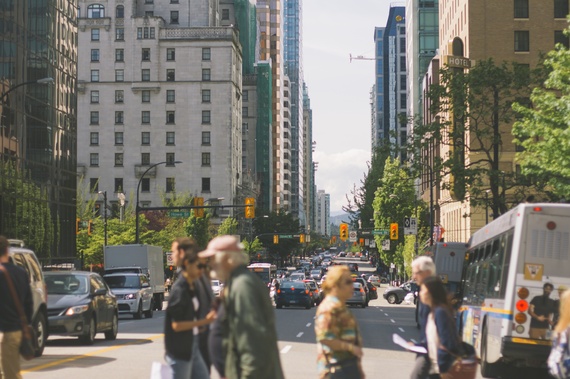 Trucost's chief operating officer Alastair MacGregor explains why we need a new set of business measures
This article has been submitted as part of the Natural Capital Coalition's series of blogs on natural capital by Alastair MacGregor, chief operating officer, Trucost.
A ground breaking report commissioned by the United Nations in 2013; 'Natural Capital at Risk' found that our most environmentally intensive business sectors – cement, chemicals, energy, farming, fishing, forestry, mining, paper, steel and utilities – were costing society around $7.3 trillion a year (more than 10% of global GDP) in pollution-related health costs, natural resource degradation and climate change impacts.
Perhaps more shocking was the finding that none of these business sectors generated enough profit to pay back their bills to society. Of course this is a shared cost, since all companies depend to some extent on the outputs of these sectors, from the raw materials they consume to the infrastructure they use. But our current measures of business success – dollars and cents, profit and loss, financial capital – do not account for these unpaid costs. In short, we have created an irrational market that incentivises business profit at the expense of planet and society.
A new set of business measures are emerging to change this. A set of measures that enable companies to manage environmental and social impact hand-in-hand with financial profit.
Our traditional environmental indicators are effective in providing measures of quantity – tonnes of carbon and other pollution impacts, cubic meters of water and hectares of land use. But they have a number of shortcomings. First they have different units of measurement which means they cannot be easily integrated with our current measures of business success. The term 'apples and pears' comes to mind. Second, they provide no indication of aggregate outcome to planet or society. For example, a cubic meter of water saved in a region where supply is scarce, will have greater value to the local community than one saved in a region where water is plentiful, and a hectare of rainforest has greater value to society than a hectare of desert.
Natural capital business metrics, which calculate the cost to society of the environmental consequences of business activities, break down these barriers. By placing a financial value on environmental impacts and benefits, natural capital metrics provide a common currency for business and planet. Planet (natural capital) can finally be assessed on the same terms as profit (financial capital).
Take our water example. You would imagine that where water is really scarce, it would be more expensive. Wrong. Globally, water is often cheaper where it is scarcer. Again we observe an irrational market that incentivises financial capital at the expense of natural and social capital. The natural capital cost of water corrects this market failure by calculating location-specific values of water based on availability – among numerous other environmental and social factors. With this corrected market price, companies can at last understand the value to planet and society of water conservation at different operating locations, ensuring attention can be focused where water is the most valuable and scarce, and incentivising an operational move to geographies where water capital is not scarce or under strain.
Governments and regulators with short-term economic horizons have been slow to correct market failures to protect the planet's resources, from a stable climate and plentiful fresh water resources to clean air, natural landscapes and habitats.
But things are changing. In April this year, world leaders met to sign the Paris climate change agreement, a legally binding deal to limit global warming to well below two degrees Celsius, the level that scientific evidence from the Intergovernmental Panel on Climate Change says is needed to avoid the most severe impacts of climate change. France was the first country to follow-up with a carbon floor price, and many nations, from China to the Unites States, already have plans to price carbon.
Natural capital metrics provide vital insights to help companies manage environmental and social costs that are not yet fully priced by the market, but are rather being picked up by society. A growing number of companies are adopting this approach by putting shadow prices on carbon, water use, and other natural capital impacts, which allows them to make more informed decisions and places them ahead of the regulatory trend.
For many companies, the natural capital approach is a risk management strategy – a way to identify high-impact environmental issues, assets and regions – to communicate this risk in the language of business: dollars and cents. For others, it is a way to build the business case for energy efficiency, water conservation and sustainable resource management where it most matters, identifying financial savings, and protecting a company's social licence to operate.
Companies at the forefront of the movement are using natural capital data insights to inform innovation in the drive to a low-carbon, resource-efficient future – and demonstrate the shared value they are creating for society.
Computer giant Dell recently announced an annual saving to society of $1.3 million in avoided environmental costs from recycling just one of its desktop computer lines. If all of Dell's plastic was supplied by closed-loop recycling, the environmental benefit to society would increase to $50 million per year. If the entire computer manufacturing industry switched to using closed-loop recycled plastic, the environmental benefit would increase to $700 million per year. Scott O'Connell, director of environmental affairs at Dell, said: "Companies need to realize sustainability programs are just good business."
So let's assume we can apply natural capital metrics to every business decision, product and company. Could we begin to address market failures that incentivise business profit at the expense of planet and society? Could we provide society with the information it needs to make informed purchasing and investment decisions? Could we create a world where businesses generate profits for the planet and society, as well as for themselves?
Disclaimer: Articles in this series are submitted by people who work in organizations who are part of the Natural Capital Coalition, or people who are involved in the natural capital space more generally, the views expressed here do not necessarily represent the views of The Natural Capital Coalition, other Coalition organizations, or the organization that employs the author.
Keep up to date with Trucost on Twitter: @Trucost
Alastair MacGregor oversees Trucost's operations and Corporate Services business. He manages Trucost partner network and has led several large bespoke projects including the Natural Capital Coalition's seminal study on natural capital accounting, 'Natural Capital at Risk: The Top 100 Externalities of Business'. Prior to Trucost he worked for 10 year as an investment manager active across a range of sectors including agriculture, FMCGs, automotive, technology, machinery and basic materials. He is a CFA charter holder and holds an MSc in Economics for Natural Resource and Environmental Management from Cranfield University where he is currently an industrial advisor to the Environment Programme. He also holds a BSc (Hons) in Chemistry from Newcastle University.
On 13th July 2016, The Natural Capital Coalition launched a standardized framework for business to identify, measure and value their impacts and dependencies on natural capital. This 'Natural Capital Protocol' has been developed through a unique collaborative process; a World Business Council for Sustainable Development consortium led on the technical development and an IUCN consortium led on business engagement and piloting. The Protocol is supported by practically focused 'Sector Guides' on Apparel and Food & Beverage produced by Trucost on behalf of Coalition.
Keep up to date with our series on natural capital here.