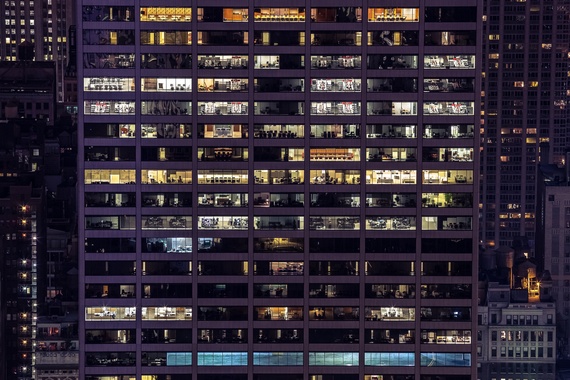 This article has been submitted as part of the Natural Capital Coalition's series of blogs on natural capital by Jochen Zeitz, Director of Kering and Harley-Davidson, and Co-Founder and Co-Chair of The B Team
All life on earth depends on natural resources to survive and thrive, from the water we drink to the food we eat and the air we breathe. For too long, humanity has taken for granted the availability of these resources and the complex, interrelated ecosystems which provide them.
We have been living in what scientists term the Holocene – a relatively stable period in the history of the earth's climate and planetary systems, which has allowed human societies to flourish. But our behavior is threatening this safe space for humanity. We are moving into a new era, the Anthropocene – the first period where human activity is the main driver of change in our planetary systems.
Our natural resources are finite and as we push our planetary boundaries to the limit, our home is becoming increasingly volatile. Facing the growing global challenges of climate change, biodiversity loss, pollution, scarcity of clean water and other resources, it's clear that if we keep taking from nature ad infinitum, we risk an unstable, conflict-ridden future.
Business bears much responsibility for overusing and under-valuing natural resources. In fact a report from Trucost, produced on behalf of The Economics of Ecosystems and Biodiversity (TEEB), estimates that every year, the impact of business on nature is $7.3 Trillion (more than 10% of global GDP), which is unpaid for by the companies who reap the benefits. Instead, the bill is picked up by the communities affected by environmental degradation, and future generations who will struggle with climate change and resource scarcity.
Business can also be a powerful catalyst for change. We have the opportunity to ensure our economy grows sustainably by becoming responsible stewards of the environment. To do this we need urgent, practical action: we are running out of time.
We need to create organizations that prioritize people and planet, and assimilate these priorities into the very core of day-to-day operations. It is clear that most boardroom decision-making relies on financial information. Yet traditional financial accounting fails to consider a company's dependencies or impacts on the natural environment. It was this thinking that led to the idea of an 'Environmental profit and loss' (EP&L) — an approach which gives a concrete monetary value to the environmental impact of operations, and so makes it a priority in decision-making.
Kering pioneered a group-wide EP&L which measures and monetizes the environmental footprint of not only their own operations, but their entire supply chain as well. Seeing the true cost of the company's footprint — in stark monetary terms — provided needed clarity and identified the business value of the natural resources on which the company's success and longevity depended. With the data at our disposal, we moved to fundamentally alter operations, resulting in reduced energy usage and emissions, and greater resource efficiency across the supply chain.
EP&L is not just about reducing impact on the environment. It also allows business leaders to uncover new opportunities to innovate; in product design, materials and supply chains, and helps to identify risks to markets or suppliers from a long-term perspective, and manage them accordingly.
Never has the role of the business mattered so much as it does today. Business cannot continue to take a back seat while our planet is irrevocably scarred by unsustainable development. Organizations like Kering and others are leading the way, and proving that business and the planet will benefit when companies fairly value natural capital. But taking this on one company at a time will not achieve the type of systemic shift in the private sector required to create a resilient, healthy and just world. In order for business to become better stewards for the environment, more companies must scale natural capital valuation, and give it the same weight in boardroom decision making as other forms of capital.
Disclaimer: Articles in this series are submitted by people who work in organizations who are part of the Natural Capital Coalition, or people who are involved in the natural capital space more generally, the views expressed here do not necessarily represent the views of The Natural Capital Coalition, other Coalition organizations, or the organization that employs the author.
On 13th July 2016, The Natural Capital Coalition will launch a standardized framework for business to identify, measure and value their impacts and dependencies on natural capital. This 'Natural Capital Protocol' has been developed through a unique collaborative process; a World Business Council for Sustainable Development consortium led on the technical development and an IUCN consortium led on business engagement and piloting. The Protocol is supported by practically focused 'Sector Guides' on Apparel and Food & Beverage produced by Trucost on behalf of Coalition.
Keep up to date with our series on natural capital here.