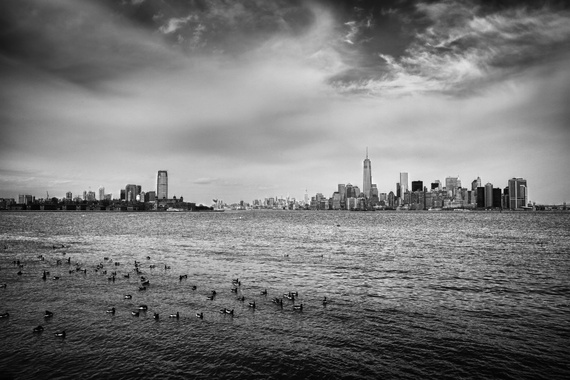 This article has been submitted as part of the Natural Capital Coalition's series of blogs on natural capital by Will Evison, Assistant Director, and Laura Plant, Senior Associate, Sustainability and Climate Change, PwC
Coined in 1973, 'natural capital' is hardly a new concept, but it's hardly mainstream in business circles either – only three of the world's 100 largest public companies mention the phrase in their annual reports. So why might it be worthy of the CEO's attention now? Aside from the small matter of underpinning all life on earth, new research points to major unseen natural capital risks for business, while new approaches promise significant innovations in our use of natural capital.
If this sounds a bit different to your average environmental movement, that's because it is. The Natural Capital Protocol (launched on the 13th of July 2016) starts from the position that maintaining and restoring natural capital is vital for business success, and managing it better can improve business performance.
So if you're inclined to dismiss natural capital as just another sustainability fad, it might be worth checking how good your answers to the following questions are first:
1. How do dependencies on natural capital put your business at risk?
All businesses depend on natural capital. Even businesses selling services rely on nature more than many of them realise. Beyond the natural resources that go into our equipment and buildings, the paper in the printer and the food in the cafeteria, there's the fresh water, clean air, and the generally stable climate, to name a few.
Most of these benefits from nature are cheap or even free, so they barely show up in the accounts. But just try running your business without any one of them to find out what they're really worth.
2. What financial exposure do your impacts on natural capital create?
It's hardly 'news' to say that our current economic system tends to incentivise business models that degrade natural capital in the process of generating manufactured and financial capital. What's striking is the speed with which this is now changing – the speed with which 'external' societal costs of degradation are being 'internalised' with the help of new technology and new transparency. For example, real time monitoring of illegal deforestation is enabling more active law enforcement, imposing the societal costs of deforestation back on those causing the harm. In some major world cities, companies are paying wage premiums to compensate workers for enduring high levels of air pollution. Meanwhile, a raft of new regional climate regulations are seeking to both impose the costs of pollution on the polluters, and reward land uses which help lock up carbon and restore the land.
This is one of the key reasons why the Protocol advocates valuing corporate impacts on natural capital based on their value to society – because costs and benefits to society today are starting to look a lot like costs and revenues for business tomorrow. Companies that get a grip on their exposure now will be in a far better position to deal with this transition.
3. Do you know the real value of the natural capital assets your business owns?
Most land intensive businesses value land based on the currently marketable stuff they're licensed to extract from it – timber, mineral ores, food crops etc. But the true value of land can often be radically different.
In a recent project we studied an area of coastal wetland in South East Asia and found that the value of its marketable outputs – timber and local fishing licenses – was less than 1% of the value it delivered to the regional economy in other forms. These included: supporting offshore fisheries worth over $150m per year (30% of those offshore fish stocks grow up in coastal mangroves); protecting coastal and low-lying inland property; and storing huge volumes of carbon.
4. Are you making the most of natural capital solutions in your business?
Ecologists and engineers have been collaborating on nature-based solutions for years now, like using artificial wetlands to treat waste water – in place of expensive treatment plants; and using rain gardens and tree trenches to manage surface water – instead of costly underground drainage infrastructure. What other ways could nature help your business?
Unhappy employees? In one study, just having a view that included 'minimal amounts of nature' improved employees' satisfaction with their workspace by 30%, compared to a view of buildings alone. Access to green space has also been shown to reduce employee stress and the right kind of trees can improve local air quality by up to 15% as well.
Company designers struggling with a wicked problem? Maybe nature can provide some inspiration. After all, Kingfisher beaks gave Shinkansen bullet trains their distinctive shape, the latest wind turbine designs are based on humpback whale flippers, and if your next injection is a bit less painful, you can thank the much maligned mosquito for recent innovations in hypodermic needles.
5. What kind of world do you want your kids to grow up in?
The actions of businesses over the coming decades will have a huge bearing on the state of the natural environment that future generations inherit. The world will need to meet the imperative to feed, house and clothe nine billion people, while balancing the desire for economic development from a burgeoning global middle class, with the hope that future generations can enjoy the natural world in the ways we have been fortunate enough to. Like it or not, businesses will be at the heart of delivering against this great trade off.
Many of us believe that businesses can be the driving force behind the necessary transition to a green and inclusive economy. But to do this, business will need to demonstrate new levels of leadership on the big issues we face.
The Natural Capital Coalition provides one model for this new kind of leadership. The Coalition has a vision of a world where business conserves and enhances the natural capital that safeguards thriving societies and prosperous economies. The Natural Capital Protocol, launched on the 13th of July, brings us a big step closer to achieving this vision. It's been a privilege to be involved.
Disclaimer: Articles in this series are submitted by people who work in organizations who are part of the Natural Capital Coalition, or people who are involved in the natural capital space more generally, the views expressed here do not necessarily represent the views of The Natural Capital Coalition, other Coalition organizations, or the organization that employs the author.
Will is an environmental economist at PwC. He coordinates PwC's involvement with the Natural Capital Coalition and provided technical leadership for the Natural Capital Protocol. Previously he was an author and chapter editor for The Economics of Ecosystems and Biodiversity Report for Business and Enterprise (TEEB), an advisor and co-author for the World Business Council for Sustainable Development's guide to Corporate Ecosystem Valuation (WBCSD CEV), and a co-author of the UK government's framework for Corporate Natural capital Accounting. Will advised PUMA on the development of their ground-breaking 'environmental profit and loss' (E P&L) and has been central to the development and delivery of PwC's Total Impact Measurement and Management (TIMM) framework and methodologies. He sits on the advisory committee of the UK Natural capital Initiative and has served on steering committees for the Cambridge Institute for Sustainability Leadership Natural capital Leaders Platform and the UK's Valuing Nature Network.
Laura is a specialist in impact valuation, particularly in assessing corporate impacts on biodiversity and ecosystem services. As part of PwC's Total Impact Measurement and Management (TIMM) team, she has led the development of environmental and social valuation methodologies and developed E P&Ls for clients from a range of sectors. Laura also works with organisations on other sustainable land use initiatives including climate smart agriculture (CSA), reducing emissions from deforestation and degradation (REDD+), and net zero deforestation commitments.
On 13th July 2016, The Natural Capital Coalition launched a standardized framework for business to identify, measure and value their impacts and dependencies on natural capital. This 'Natural Capital Protocol' has been developed through a unique collaborative process; a World Business Council for Sustainable Development consortium led on the technical development and an IUCN consortium led on business engagement and piloting. The Protocol is supported by practically focused 'Sector Guides' on Apparel and Food & Beverage produced by Trucost on behalf of Coalition.
Keep up to date with our series on natural capital here.