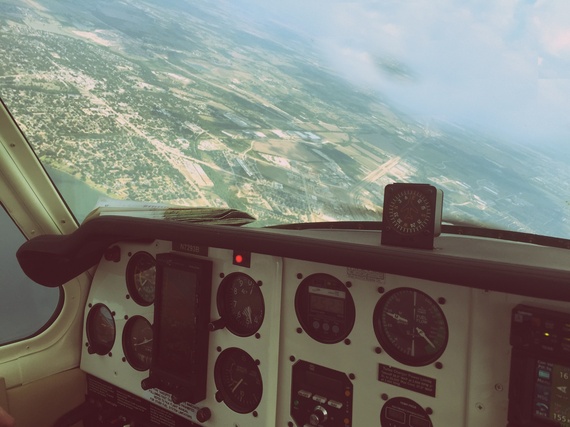 This article has been submitted as part of the Natural Capital Coalition's series of blogs on natural capital by Gemma Cranston, Senior Programme Manager at Cambridge Institute for Sustainability Leadership (CISL)
There is a lot of chatter in certain business, conservation bodies and policy-making circles about the business case for investment in natural capital, but also a lot of uncertainty. Can we truly measure returns from investment in nature? Can we measure outcomes? And are we all talking about the same things?
More and more businesses are beginning to realise that it is in their best interests to properly value the natural resources upon which they depend by starting to include 'natural capital' in their decision-making processes alongside other forms of capital. I certainly experienced this whilst leading the Natural Capital Protocol pilot testing program on behalf of the Natural Capital Coalition. I was genuinely encouraged by how many companies are interested in the subject of natural capital and were willing to 'have a go' at using the draft version of the Protocol.
Running the pilot program was no easy task. With over 50 companies across 5 continents from 20 sectors there was such a variety of challenges that businesses wanted to explore. Pilot testers included household names such as Nestlé, Hugo Boss and Coca Cola. Each had their own unique take on what natural capital means to their individual business and how best to approach it. This resulted in a huge array of studies with contrasting scopes, ranging from companies that only really wanted to dip their toe in to those who are already advanced in their natural capital thinking and wanted to go further and apply their findings in the business.
Not all of the pilot tester companies were willing to be named, but these companies were the ones who were really challenging themselves and simply aren't ready yet to share their findings with the outside world. I applaud them for having a go and not being afraid of what the analysis may tell them. I now encourage them to take the next step by beginning to take action on the areas of 'pain' that they have uncovered, so that they can then share their positive stories and begin to scale their successes. Insights, quotes and feedback direct from businesses that were happy to be named are shared in the Coalition's latest report authored by the Cambridge Institute for Sustainability Leadership (CISL): Business Insights, which is launched today.
The day before the Protocol launch, the pilot companies came together for an event led by CISL to share their learnings and experiences of the Protocol in their different contexts. The buzz in the room was incredible, with companies enthusiastically sharing their ideas following their pilot tests and keen to learn from others. It was really interesting to see totally different companies challenging each other around their approach to natural capital. You'd never think the likes of Dow Chemical, LVMH, The Crown Estate and Thames Water would have so much in common and want to share!
The single most important learning that I noted was the need for businesses to identify clear objectives before starting a natural capital assessment. Without defining the business relevance of addressing a natural capital impact and/or dependency it is difficult for an assessment to have real impact in a company.
The ambition to use the Protocol to inform decisions is an excellent starting point. For me, the next step is to look at the outcomes of applying the Protocol; these outcomes should reflect both the impacts upon business as well as the impacts upon the natural environment. Unfortunately, few pilot testers have yet been able to advance far enough to demonstrate either fully. This is a subject that CISL'sNatural Capital Leaders Platform is also grappling with in their work and recent report on Operationalising Natural Capital.
The piloting phase of the Protocol was not designed to assess outcomes or impacts but simply focused upon testing the content of the Protocol to ensure it was fit for purpose. So it is not surprising that the tester companies were not yet expressing their outcomes fully. A next step includes the Protocol Application Program, which CISL will be leading on behalf of the Natural Capital Coalition. We will run a business engagement process and explore the impacts and outcomes resulting from business using the Protocol.
We still have some way to go to make natural capital assessment practical for business and for it to result it meaningful change for the environment. We need to articulate the 'commercial logic' for investing capital – financial capital – in measures to protect the environment.
I'm looking forward to the next phase of work; my personal ambition is to move business one step further to gaining more clarity, discussion and action on investment in natural capital – a good thing for business and for the natural environment.
Disclaimer: Articles in this series are submitted by people who work in organizations who are part of the Natural Capital Coalition, or people who are involved in the natural capital space more generally, the views expressed here do not necessarily represent the views of The Natural Capital Coalition, other Coalition organizations, or the organization that employs the author.
Gemma leads CISL's Natural Capital portfolio, which includes the Natural Capital Leaders Platform, a group of influential companies with a global reach working together with the support of the University to understand and manage their dependencies and impacts on natural capital.
On 13th July 2016, The Natural Capital Coalition launched a standardized framework for business to identify, measure and value their impacts and dependencies on natural capital. This ' Natural Capital Protocol' has been developed through a unique collaborative process; a World Business Council for Sustainable Development consortium led on the technical development and an IUCN consortium led on business engagement and piloting. The Protocol is supported by practically focused 'Sector Guides' on Apparel and Food & Beverage produced by Trucost on behalf of Coalition.
Keep up to date with our series on natural capital here.